Ev.io is a play to earn fps on Solana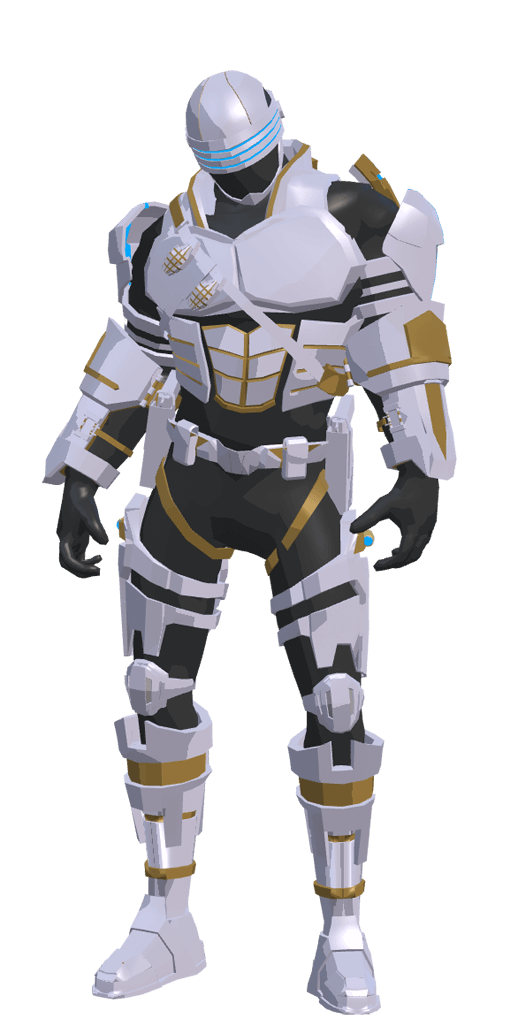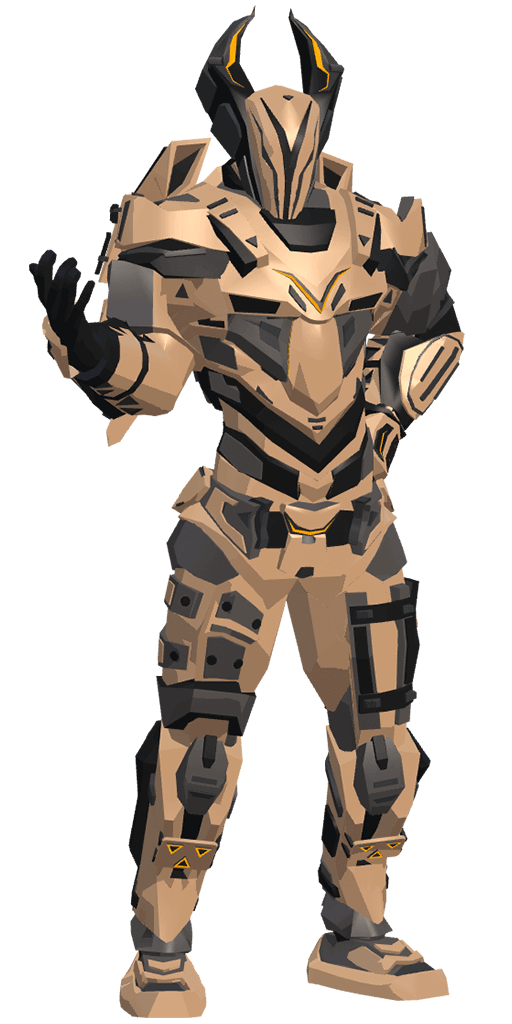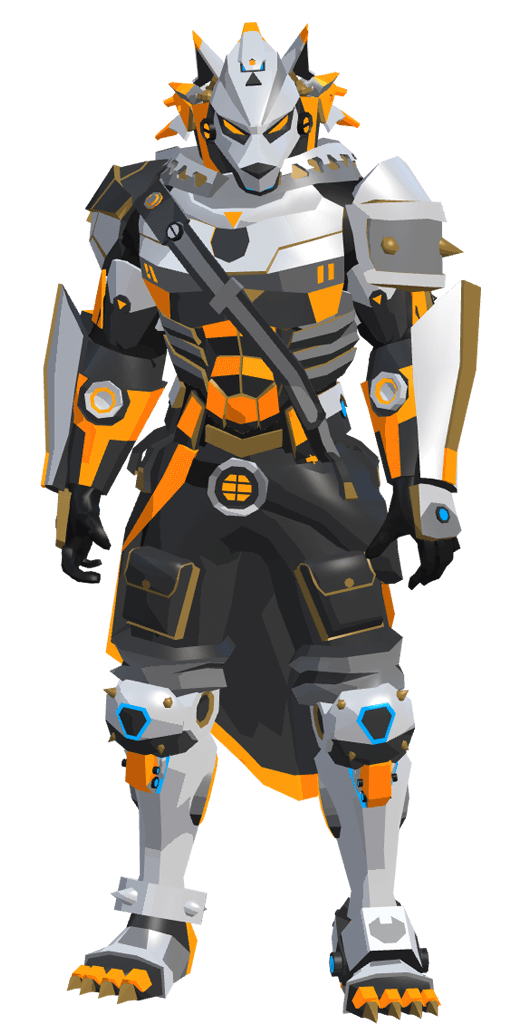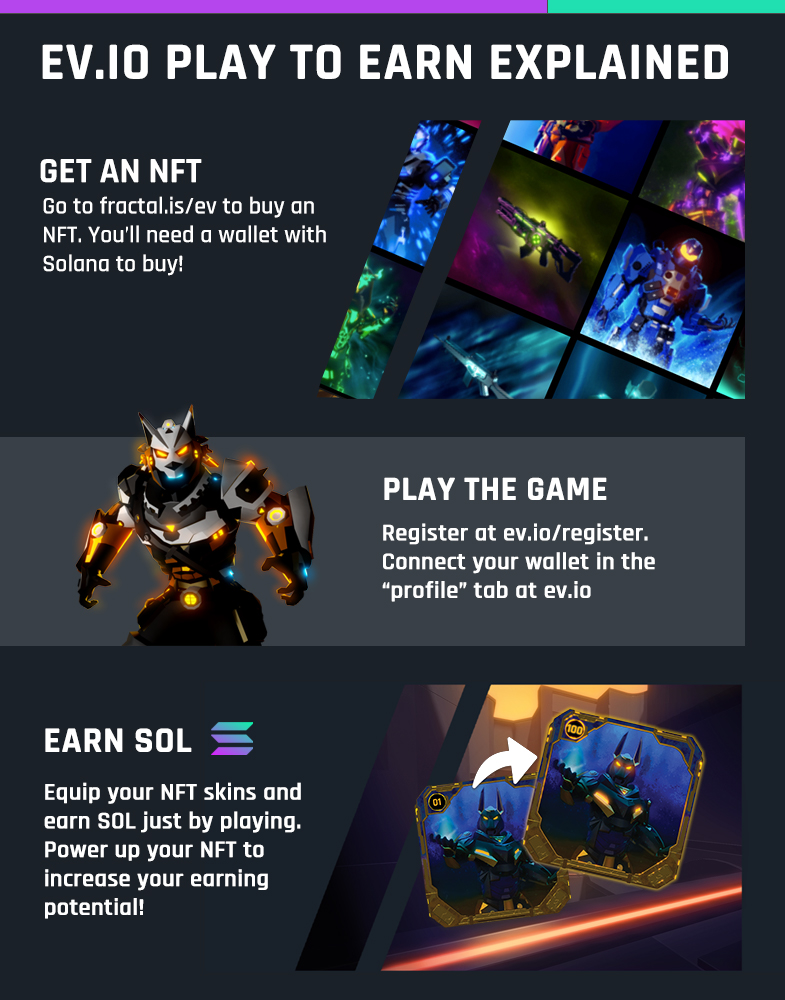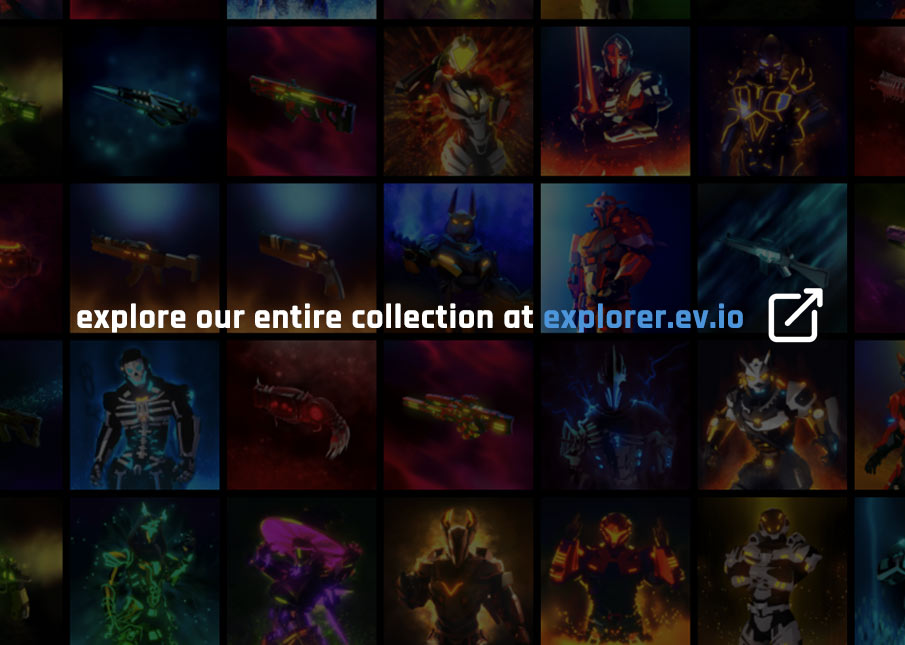 Coming soon: rank up your power level to increase your earning potential!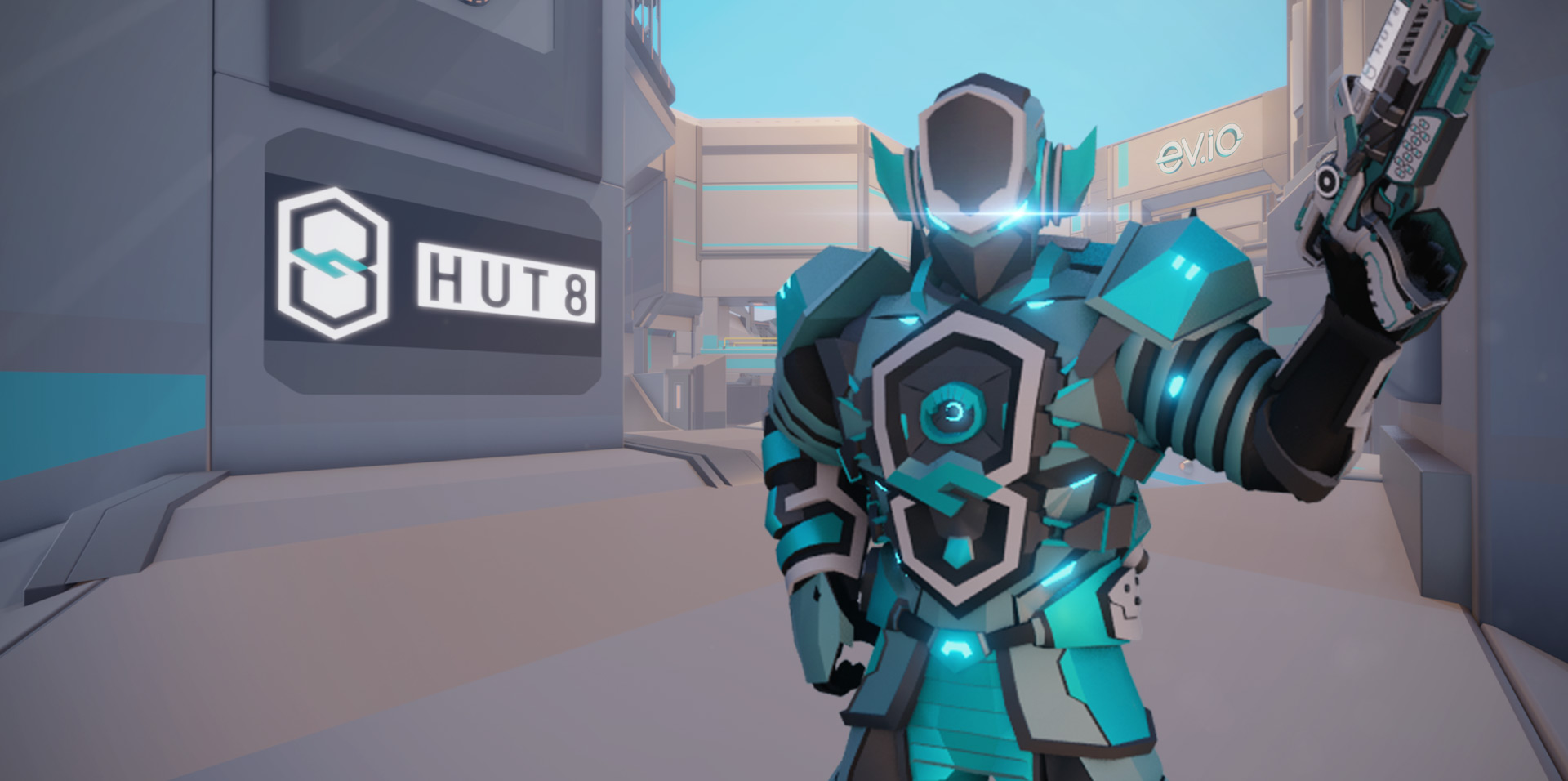 HUT 8 PARTNERSHIP
Hut 8, one of the largest crypto mining orgs, is officially sponsoring ev.io in 2022. Expect Hut 8 tournaments and exclusive whitelists for Hut 8 themed NFTs!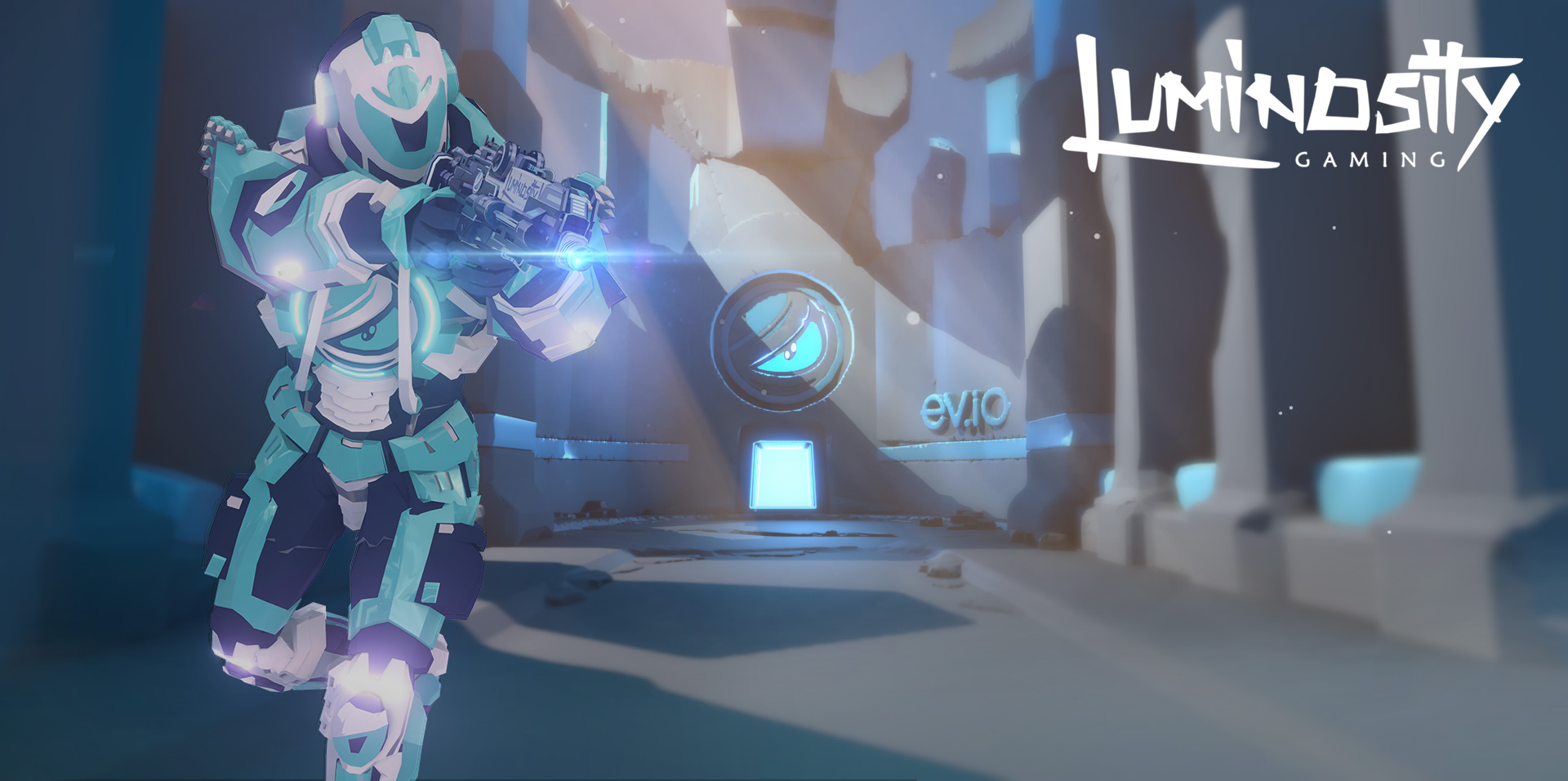 TEAM LUMINOSITY PARTNERSHIP
Team Luminosity is officially partnering with ev.io in 2022. Expect Luminosity streams and exclusive NFT drops ... more details will be announced soon!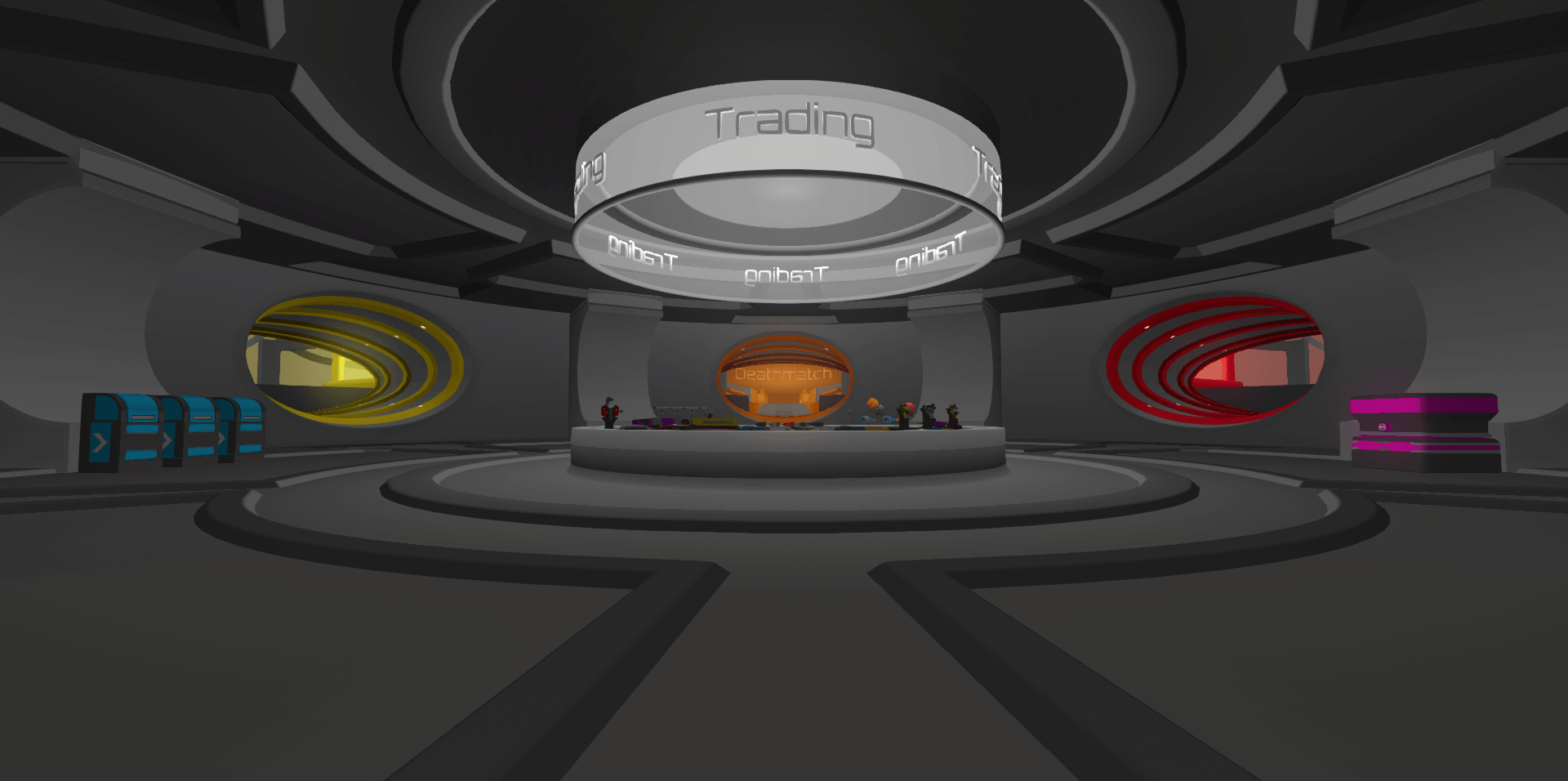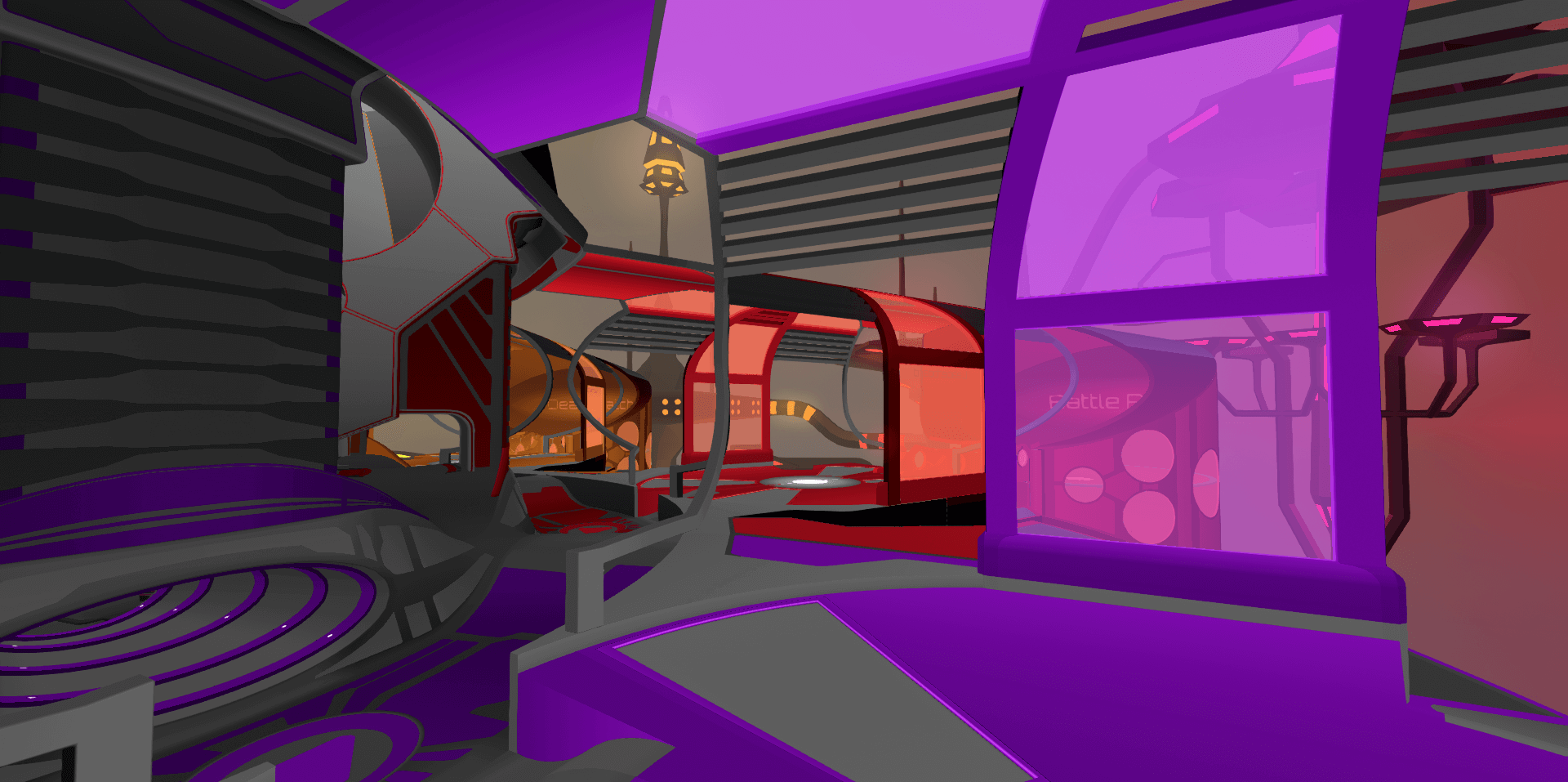 SOCIAL AREAS
Buy, sell and trade NFTs in ev.io social areas. Join up with friends and play mini games or travel to core game modes through portals.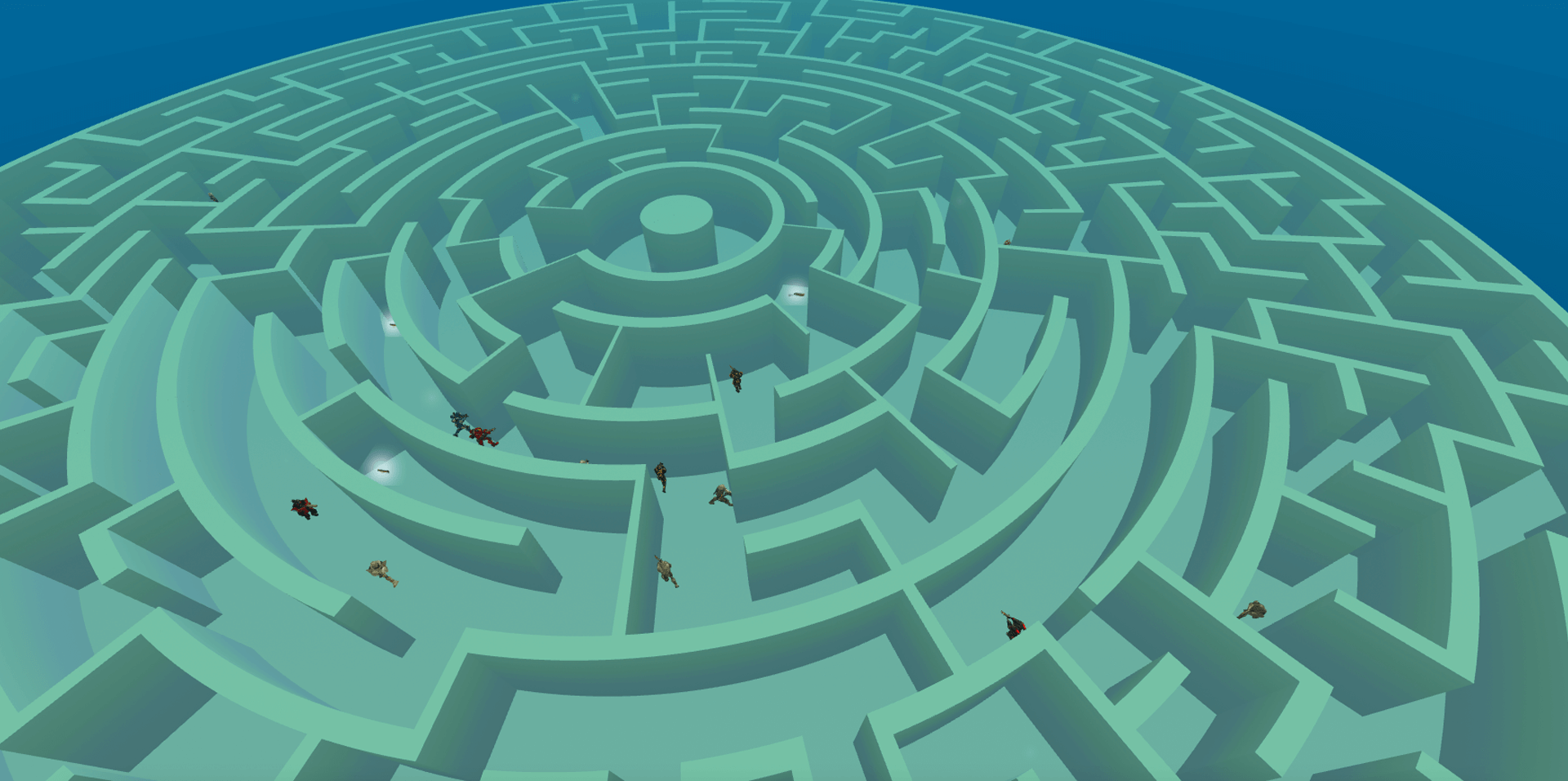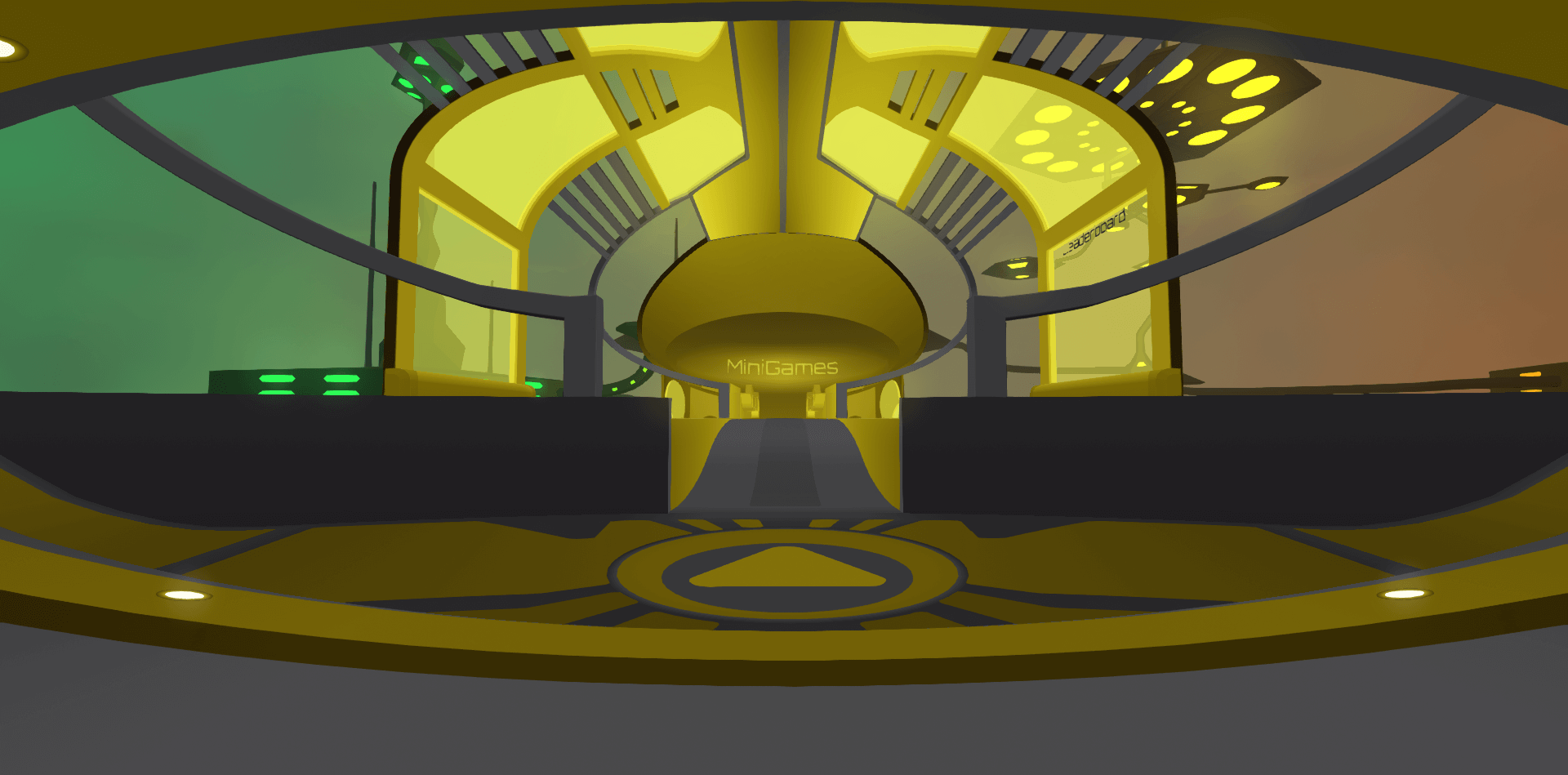 MINI GAMES
Create your own mini games and play public lobby mini games to earn loot.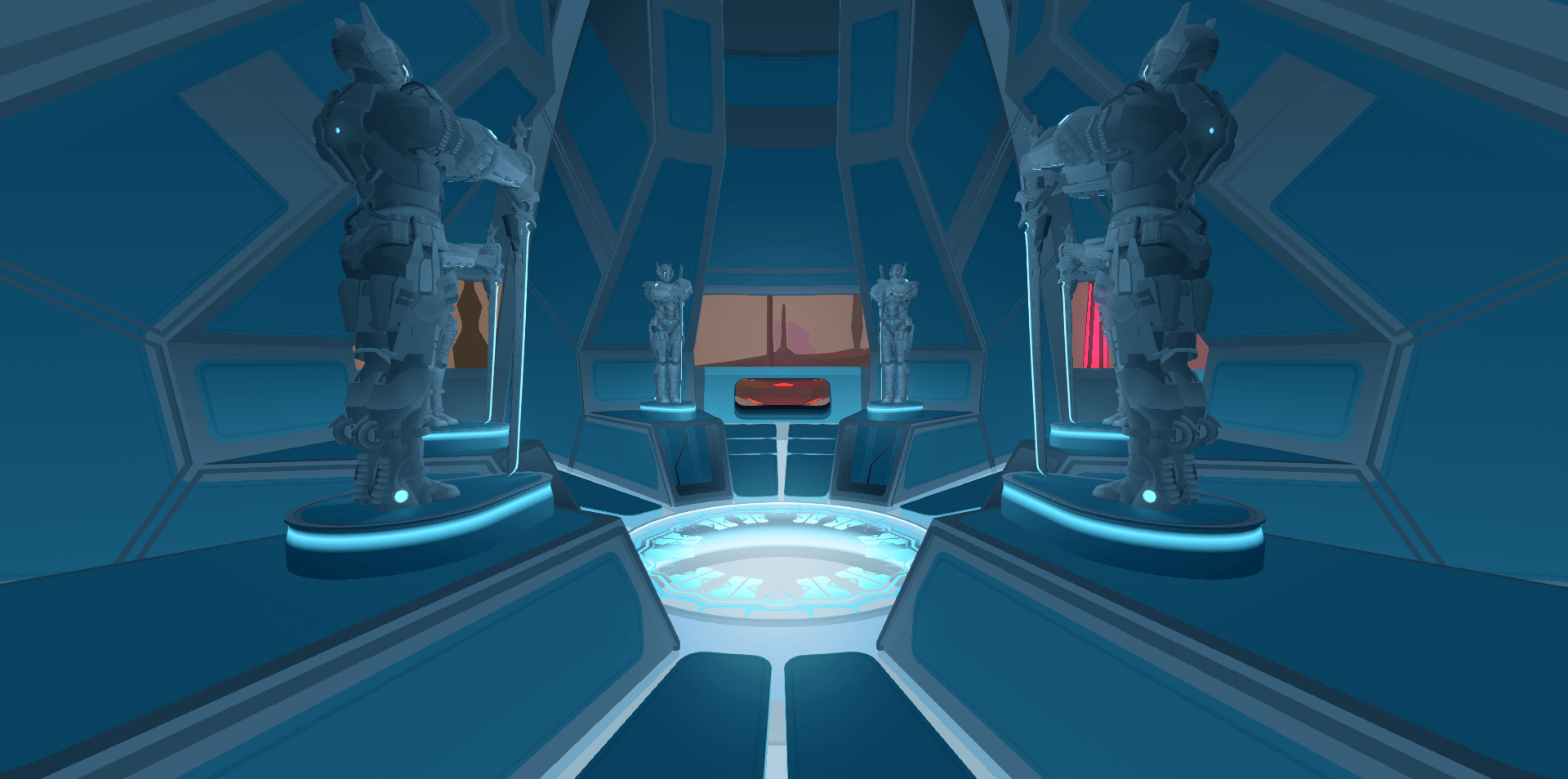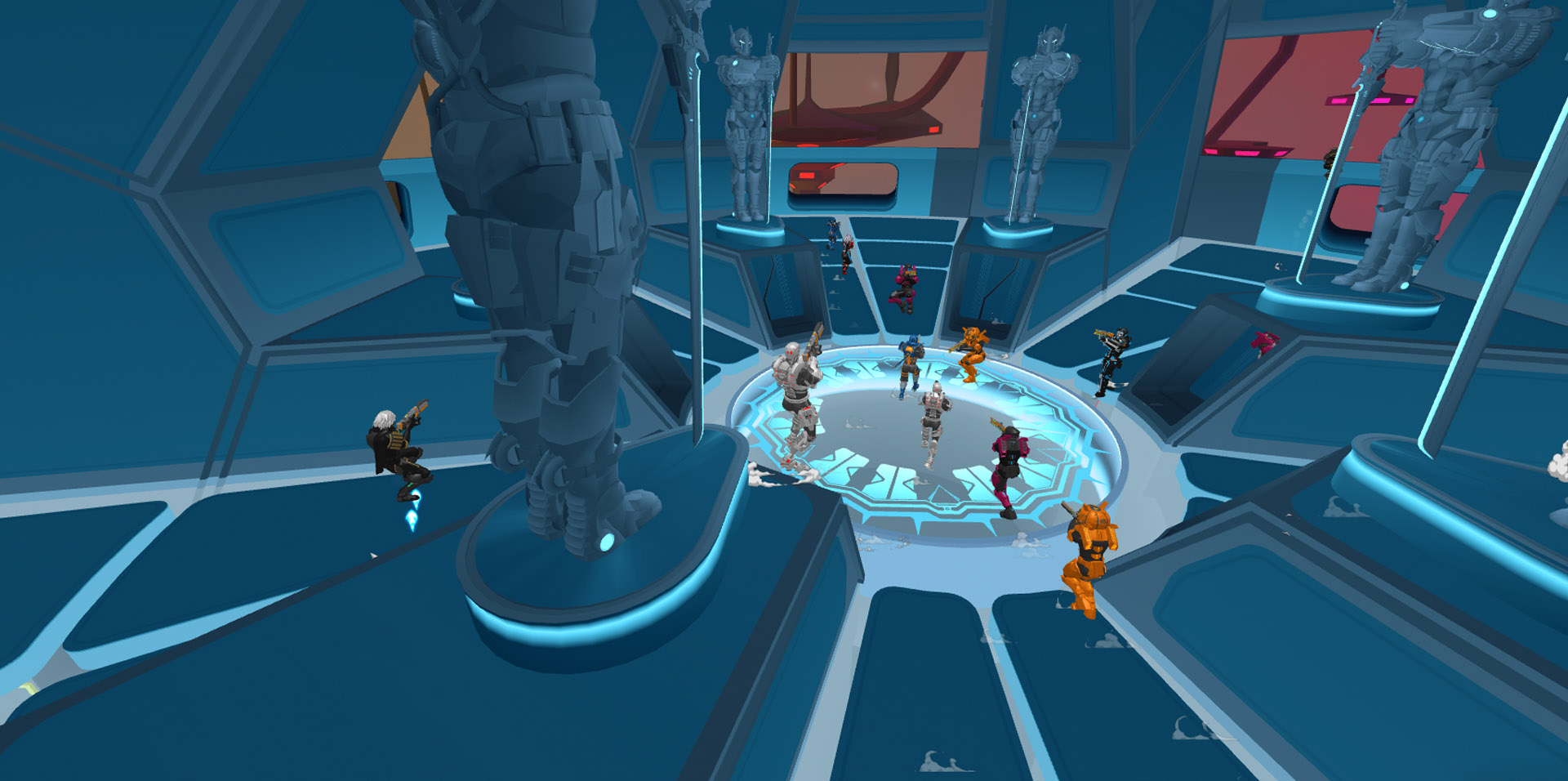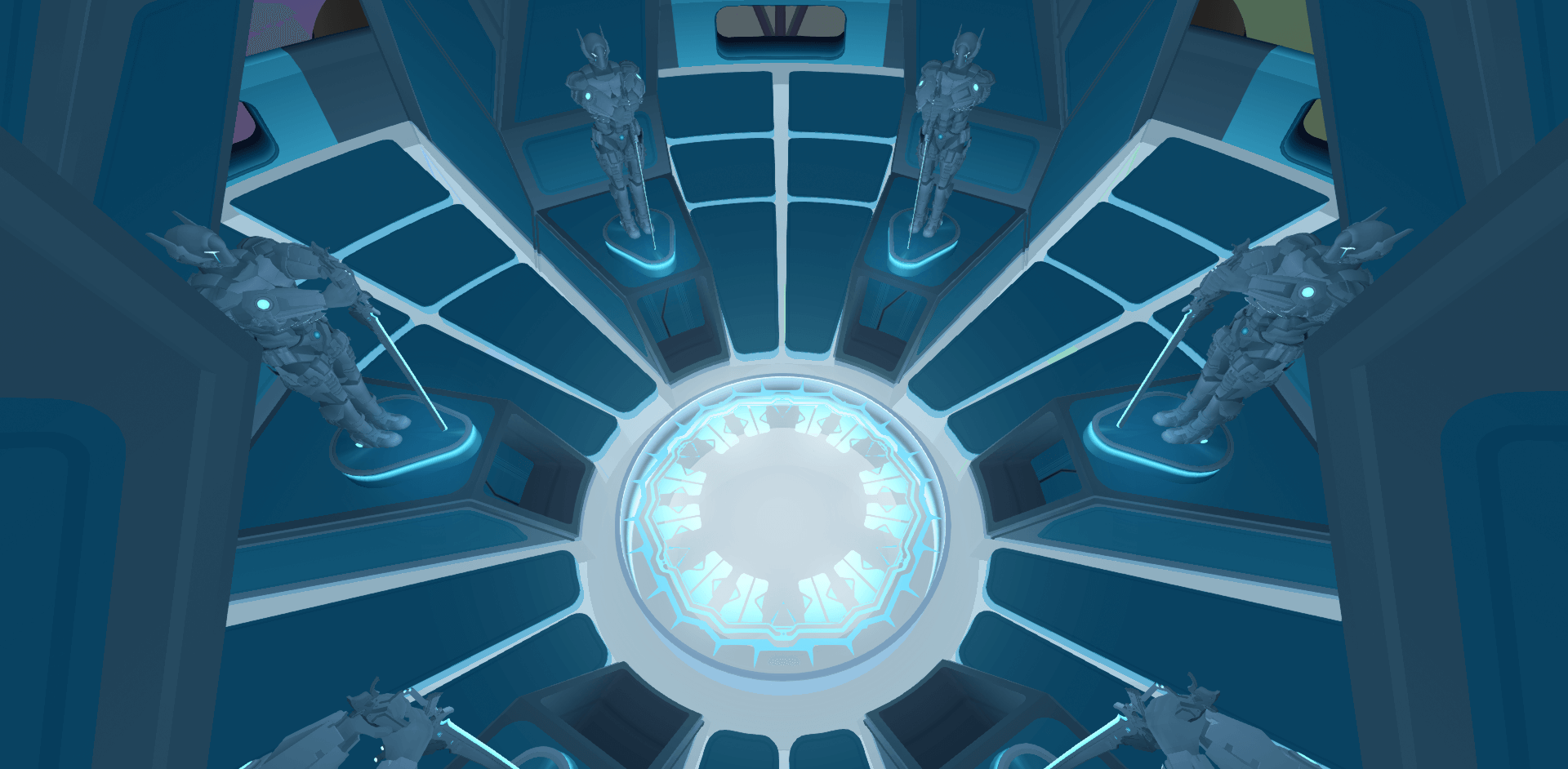 THE HALL OF CHAMPIONS
Race to complete acheivements each week to gain access to a VIP area with NFT loot. The first people to enter get their pick of the best loot.
ev.io NFTs can be used to earn SOL. Each weapon and player skin has a power level. The higher you increase the power level, the more SOL you earn for every achievement in the game.
Participate in special events, daily quests, clan wars, grind and rank up in PVP to power up your NFTs. The NFTs with the highest power level become the most rare and valuable, but also earn the most SOL.
Ev.io is a "play to earn" game. Play to earn was not viable before the blockchain technology because it wasn't practical to send money anywhere around the world to people anonymously without going through a lot of hassle (paypal, central banks, western union, etc). With blockchain technology however, sending cryptocurrency from the USA to an anonymous person India is easy and practical.
In theory a play to earn game works the same way a credit card rewards program works. Credit card companies earn a small amount of money each time a card is used, and a portion of that money goes back to the user. Game developers/publishers earn a small amount of money for every minute a player spends in the game via advertising. A portion of the money earned goes back to the player as a reward. Just like in a credit card rewards program.
In a video game like ev.io, every minute a player spends in the game is worth something to us in the form of advertising opportunities. Sponsors, who benefit from these advertising opportunities, put up money in a pot for players to earn. Players need to buy our NFTs in order to earn.
We profit by selling NFTs which the players need to earn
Players profit by playing the game to earn from a p2e pot put up by sponsors
Sponsors profit in advertising opportunities
The business model is very simple. You don't need a degree in economics to understand it. More importantly, it is not a ponzi scheme, which is what the vast majority of crypto projects are. Most play to earn economies depend upon new players coming in to prop up the earning rewards i.e. the sale of NFT. Ev.io's economy depends on sponsors.
ev.io was built with a gameplay first mentality and that mentality will continue while we transition to web3.
The ev.io NFT project is not just an elaborate crypto plan with a promise of great gameplay to follow. The great gameplay is here now!
We (the ev.io team) believe a focus and persistence on creating fun, engaging gameplay that is highly accessible (even on Chromebooks!) will set us apart from other NFT projects.
Supply for NFTs works in a simple, transparent way. Common skins have the most supply; rare, second-most; epic, third and legendary, have the smallest supply. View this document for a complete accounting of our first edition NFT supply counts.
A total of 3,866 skins were minted in our first edition (includes both weapons and characters).
ev.io is on the Solana blockchain. We choose Solana because of its popularity, focus on the web, low fees and superior UX.
The in-game currency (e) is being converted to SOL for all NFT holders!
You must have an ev.io NFT to earn and convert e to SOL
Read the "earn" tab at explorer.ev.io or the #earn channel in the discord (discord.gg/evio) for more info.
What is ev.io?
ev.io is a first-person shooter developed by Addicting Games. It takes a lot of inspiration from "Bungee-style" shooters, like Halo or Destiny. Beta launched in January of 2021 and it already has over 400,000 registered users. The game plays directly in the browser with no downloads or installs and is designed first and foremost to be highly accessible on all desktop devices.
NOT YOUR TYPICAL FPS
Teleportation, triple jump, impulse, smoke, flash and sticky grenades - ev.io is host to all kinds of fun abilities that go beyond simple "point and shoot" mechanics